Administration Team
Director of Operations

Curtis Heide
Office: (306) 845-4300 Ext: 295
Cell: (639) 844-7770

Community Navigator/
Emergency Response Planner

Eldon Okanee
Office: (306) 845-4300 Ext: 320
Cell: (639) 844-7715

Front Receptionist

Anna Ottesen
(306)-845-4300
Central Registry/Office Manager

Jackie Starr
Office: (306) 845-4300 Ext. 255
Cell: (306) 845-3306
---
---
---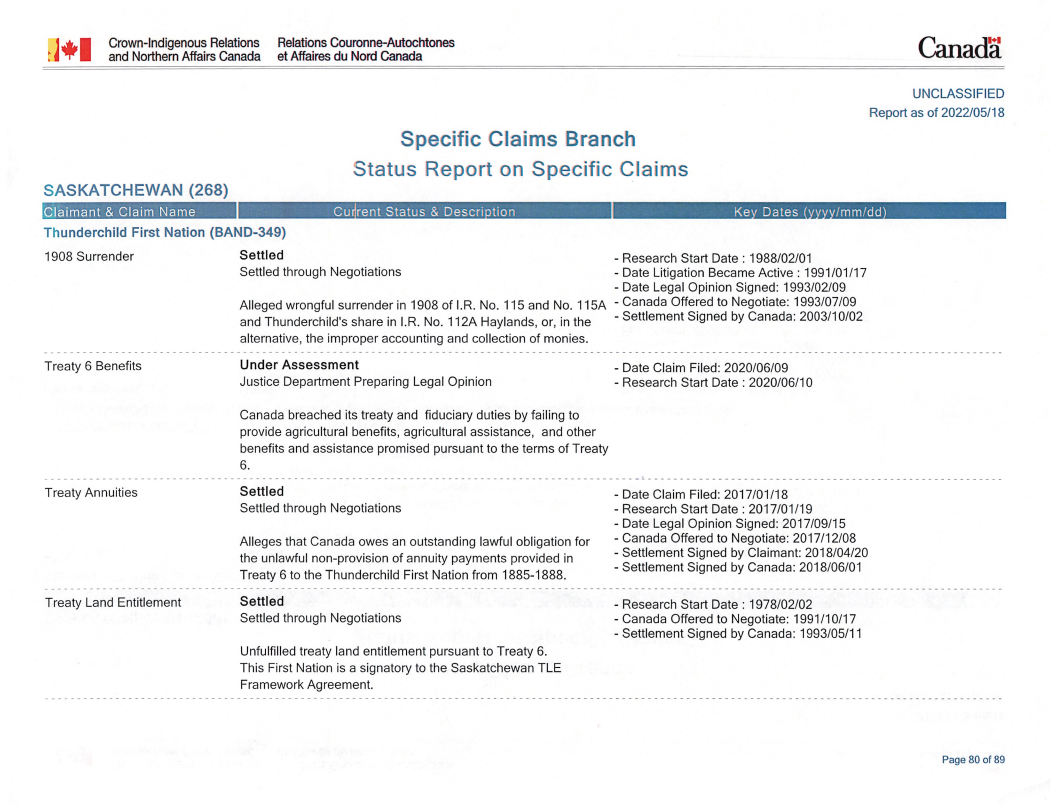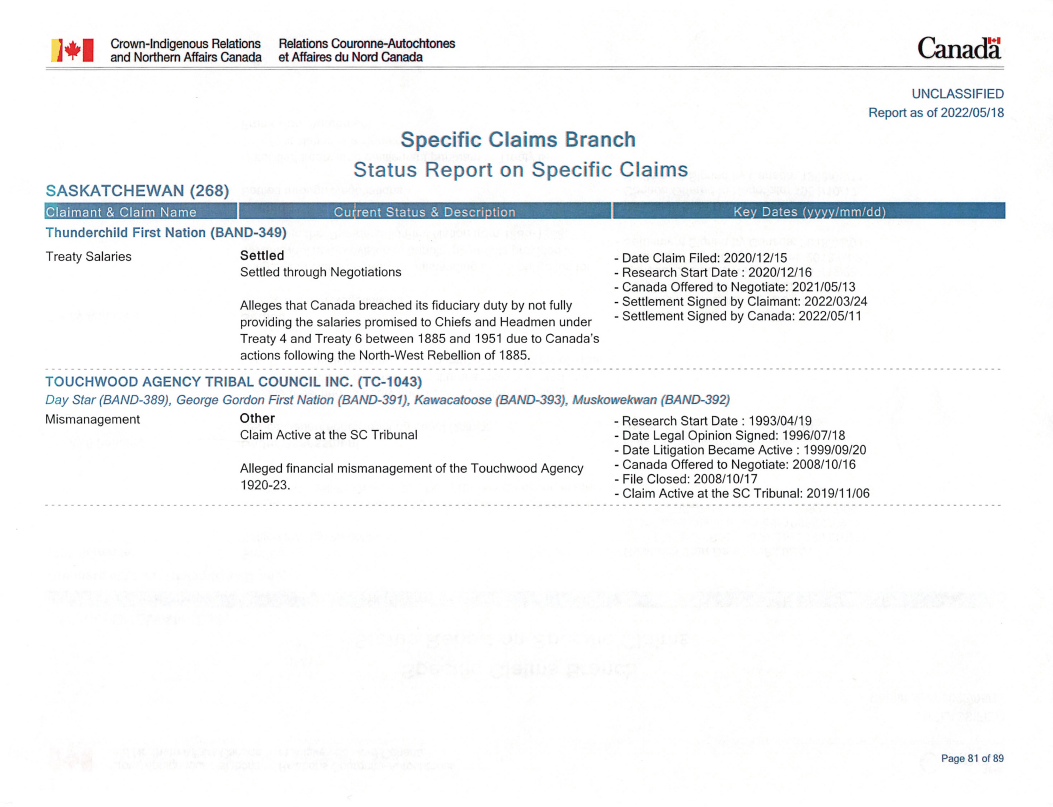 Application Process- Citizenship
Claudine Paddy - Indian Registry Administrator/Membership
(306) 845-4300 Ext. 205
Cell: (639) 844-7023
The Thunderchild First Nation is responsible for determining their membership and has its own Citizenship Act. Under the Act, in order to be eligible for Citizenship an individual must:
Complete an application for Citizenship for self and/or on behalf of a minor;
An adult, or an adult on behalf of a minor, requesting transfer from a different Nation must provide a letter stating why they wish to transfer along with the completed application; and
Once applications are completed and signed they will be submitted to the Citizenship Committee for their consideration.
Application Process for Certificate of Indian Status (CIS) Cards
In order for a CIS card to be processed one must first make an appointment with the clerk.
For same day processing, all applicants must be willing to wait at least half hour to an hour in order for the process to be completed. The process entails completion of the application form, matching the identification provided with the information in the Indian Register, processing of photo and completion of card for signature.
Any of the two following forms of identification are acceptable for processing an application:
Birth, Baptism Certificate;
Driver's License;
Valid Canadian Passport;
Employee, student ID with digitized photo;
Firearms license;
Old status card; and
Health card
Parents must sign for applicants twelve years of age and younger.
Under extraordinary circumstances, where the applicant has no identification, the clerk may issue a CIS based solely on their knowledge of the applicant's identity and must be willing to complete and sign a Guarantor Form on behalf of the applicant.
Band Membership Assistance
Phyllis Paddy
Executive Assistant/Band Membership Assistance Coordinator
(306) 845-4300 Ext. 285
Cell (306) 845-7187
Contact Information
Mailing Address:
P.O. Box 600
Turtleford, SK, Canada
SOM 2YO
Phone: 1 (306) 845-4300
Fax: 1 (306) 845-3230
Toll-free: 1 (866) 395-8888
Application Process

To be eligible for Band Membership Assistance (BMA) the applicant must be a

citizen of the Thunderchild First Nation. BMA will only assist in situations which

are life and death that pertain to immediate family members (spouse, biological

parents, biological siblings, biological children and others in the immediate care

of the applicant). BMA is meant to assist citizens so that they are able to be with

loved ones during that time.

The following is the process to seek assistance for BMA:

Call BMA Coordinator, Phyllis Paddy during office hours at (306) 845-4300 or
toll free # 1-866-395-8888 between the hours of: 8:30 am- 4:30 pm (C.S.T). After hours,
evenings and weekends call (306) 845-7187
Explain the situation and provide the name(s), date of birth, status number(s) of
the person(s) that you are requesting to go and see including the hospital(s), city,
town & province.
BMA Coordinator, Medical Transportation Coordinator & Social Development Workers
will communicate with the hospital to confirm the status of the patient.
BMA Coordinator, Medical Transportation Coordinator & Social Development
Workers will be working closely to help meet the needs of citizens.

After all the necessary steps have been completed and eligibility under the policy

has been determined then assistance will be provided at BMA rates.

Elders Utilities

Another part of BMA is the assistance for Elders Utilities.

The guidelines for eligibility are as follows:

Elder must be at least sixty-five (65) years of age.
Elder must be solely responsible for payment of utilities in his or her household.
If there is another member of the household who is primary wage earner or if there is another agency capable of paying the utilities, the application will not be considered.