Chief Gordon Thunderchild Commercial Centre
Thunderchild First Nation
About Us
The Chief Gordon Thunderchild Commercial Centre Ltd is located on the Thunderchild First Nation in west central Saskatchewan, a wholly owned First Nation company. The commercial centre is comprised of a:
Gas station/Convenience store: snacks, free air tire pump, ATM, Culligan water jugs, gas, diesel
Grocery Store; produce, meat , grocery items,
Restaurant: leased by Curtis & Lorraine Opikokew. (under construction)
Billiards
Cannabis dispensary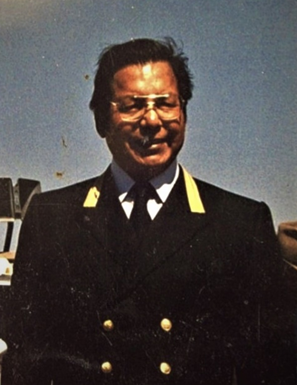 Background
The late Gordon Thunderchild has served as Chief for many years and has exemplified leadership and business qualities. He is known for his kindness and sympathy for the people- young and old. His grandfather was Piyesiw Awasis (Chief Thunderchild). We are pleased and honored to name the commercial centre in his name.
Hours of operation
Gas Station/Convenience Store: Open 7 days a week, Sunday 12:00 pm to 8 pm, Monday to Saturday 8:30 am to 10 pm
Grocery Store: Sunday closed, Monday to Saturday 1:00 am to 7:00 pm
Address
Christian Bergen, Manager
Chief Gordon Thunderchild Commercial Centre
Box 600
Turtleford, Sask. S0M 2Y0
Tel: 306 845 1415
Fax: 306 845 3230
Contact:
John Noon, Chairman/President, Thunder Developments 306 845 7475
Thunder Cannabis
Hours of operation:
Sunday to Saturday 9:30 am to 10:00 pm
Menu:
Novelties
CBD/THC Tinctures
Shatter
Distilets
M & M Edibles
CBD Caplets
Balm, Body Butter, Spray
Lollipops
CBD Bath Balm
Choice Edibles-THC Infused Juice Crystals
Choice Edibles-CBD Infused Juice Crystals
Choice Edibles- THC Infused CBD Hot drinks
Flower
Location:
Located at the Chief Gordon Thunderchild Commercial Centre, 11 km north of Turtleford, Sask. at intersection of Highway 3 and range road 3203, go north 5 minutes. 3320 NW 530 28' 29'' N 1080 52' 57'' W
Contact:
Ph. 306 845 4300